Auto
7 Things to Keep in Mind While Riding Your New Bike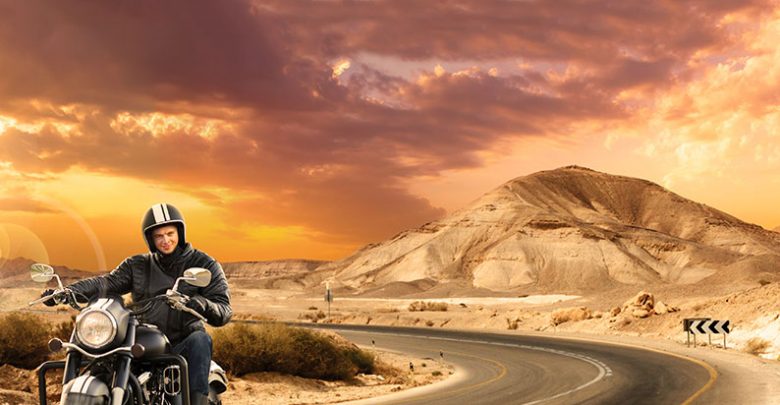 India is a young country where majority of the youth are passionate about bikes. Owning and riding a dream bike is on the wish list of every bike enthusiast. The thrill of zooming around the streets and highways on a bike remains unparalleled for the bike lovers. Though riding a bike can be an overwhelming experience but it is essential that you keep calm and focus on the road ahead to ensure a smooth ride. Riding a two-wheeler in India can be challenging due to pot-holed roads, pedestrians, traffic, and various other reasons. In order to protect yourself from any unfortunate accident, it is essential that you ride carefully by following all the safety and traffic regulations.
Below are 7 things to keep in mind while riding your new bike.
Practice makes perfect
The more you practice, the more you'll get comfortable riding your bike. It is essential that you ride your bike on highways only when you are 100% comfortable with it. To get better control over the clutch-gear-accelerator, you can practice riding your new bike on service roads or in an open area.
Ensure the right posture
Do not get slouch while riding a bike. Different bike models require different body posture. You must figure out a way to be comfortable while riding your bike without overworking any of your body's muscles.
Wear proper your safety gear
While riding a bike, it is important that you wear proper safety gear. You should always buy ISI-approved helmets. Additionally, if you are planning to go for a long ride, you should also put on a jacket, biker gloves, knee caps, and eyewear. You can also consider wearing a face mask for bikers to protect yourself from the rising pollution levels in the city.
Adjust rear-view mirrors
Adjust your bike's rear-view mirrors as per your convenience. This can help you make a proper judgment of the incoming vehicles and allow you to drive safely.
Focus on indicators
Focus on the indicators of the vehicles in front to gauge their movement and ride accordingly. Similarly, you should also give proper indications while lane changing, turning, etc. Before riding your bike, you should also check if the indicator lights of your bike are functional or not.
Bike servicing
To keep your bike well maintained, make sure that you schedule its servicing on a regular basis. This will also enhance the performance of your bike and ensure a smooth ride.
Follow the rules
Follow the road rules and traffic laws without fail. This can significantly reduce the risk of an accident.
It is advisable to purchase a comprehensive insurance policy before riding your bike on Indian roads. A comprehensive two wheeler insurance policy provides coverage against theft, loss, and damage of your vehicle. Additionally, this type of bike insurance also covers you in the case of third-party liability. With the help of leading insurance providers, you can easily purchase bike insurance online from the comfort of your home. Make sure that you compare various bike insurance offers provided by different insurers before purchasing two wheeler insurance for yourself. This will help you avail a policy that best suits your needs.