Auto
Are You Fixing Your Old Car?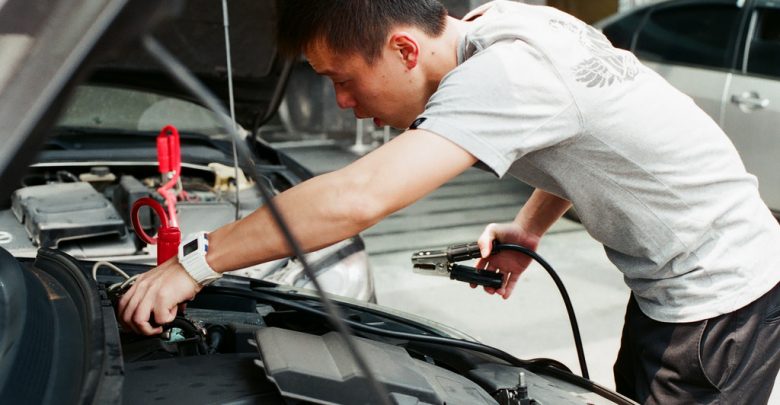 Do you have an old car that possesses potential? Have you been fixing it up to drive and show off? If you are a classic car buff, you can easily find the right parts online to ensure that your car runs as it once did. Today, more consumers are purchasing parts online as it gives them an advantage where they can save money and find just the right parts for their cars.
For example, Carsrus have a great range of auto parts online. You only have to insert the make of your car and find out what they feature. This makes it easy for you to access just the part you need when you need it. You do not have this type of latitude when you shop in a brick-and-mortar location.
What Do You Need for Your Vehicle?
People tend to purchase certain auto parts online over other components. In fact, some car owners are ordering heavy and bulky items such as radiators, which is the number-one pick of many consumers. Other big-ticket items that do-it-yourselfers like include oxygen sensors and fuel pumps.
Most of the popular auto parts ordered online enjoy a long life expectancy and average in price around $80. Installation difficulties are rare as do-it-yourselfers rank installation as easy or moderate. Because vehicles are kept longer today, consumers like to comfortably order parts online. When making purchases, they like to buy radiators, catalytic converters, and strut assemblies. At one time, you could only get these types of parts at a specialised repair shop or an auto dealership. Today, everything is different. You can access these parts 24/7 online.
How Much Can You Save by Shopping Online?
As indicated, the number-one installation is the radiator, which is moderate to difficult to install. However, if you can master this installation, you can experience an online savings of about 73%. Whilst a radiator purchased off-line costs about $420, it costs the online consumer about $120 or saves him or her about $300. Naturally, you need to consider the make of the car. However, as you can see, the savings can be significant.
A shock absorber and strut assembly also ranks high as far as ecommerce purchases. Again, this type of assembly can be moderate to difficult to install. Consumers save about 38% on average when purchasing this product. Catalytic converters are another one of the popular online purchases. You can reduce your cost by 50% when choosing this part and installing it yourself.
Other parts of note that online consumers like are brake pad sets and brake discs. In either case, you can save about 30% by making the online purchase. Fuel pumps, control arms, oxygen sensors, air filters, and ignition coils all round out the list of top-ten purchases.
When it comes to buying auto parts online, consumers do not care about the size. As indicated, they will buy a part such as a radiator if they can save money. Also, high-ticket items are popular because of the savings. However, you cannot overlook the lower-cost items either. In each case, the savings draw customers to choose auto parts online.
Immerse yourself in the timeless sophistication of the 1961 Chrysler 300g. McCandless Collection offers you the opportunity to own a piece of Chrysler's legacy, celebrating the iconic 1961 model.