Auto
Factors To Consider Before Choosing An RV Shop For An RV Collision Repair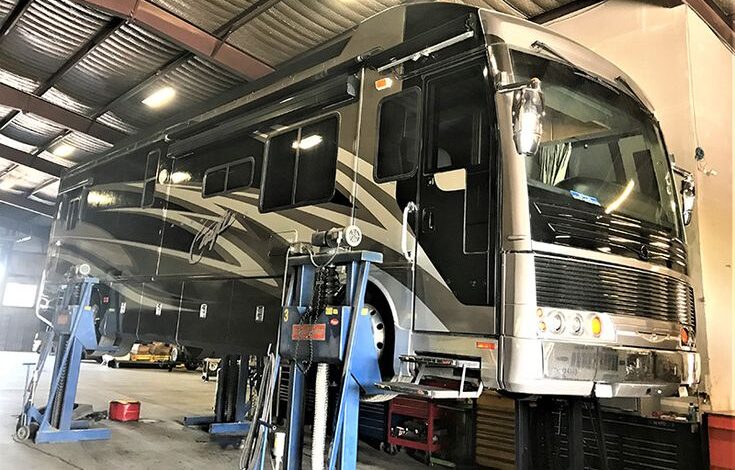 It is essential to understand that RV body restoration is complex. Not all RV body shops will provide you with the quality you deserve. Before settling on an RV Shop to do your RV Collision Repair, the following are some considerations.
Does the RV body shop carry out all necessary work in-house or contract it out?
RV collision repair is a little more complex than car collision repair. It can call for specific tools or knowledge that many car body companies lack. For this reason, they might contract out the job to an outside RV body shop, which complicates matters and leaves a lot of factors, such as quality, out in the air. It is therefore advisable to constantly check on this factor while checking for an RV Shop for your RV collision repair.
Furthermore, the various layers required will result in high upfront costs, sometimes requiring cheap labor to keep the job cost affordable for RV owners along with low-quality work.
Is the RV body shop well equipped with all the tools and machinery required to do the task?
Finding RV collision repair businesses with the necessary tools to handle large RVs is crucial. If the frame of your RV is rusty or deformed, a car owner may require body work. A three-dimensional structure measuring machine that is made to function on huge vehicles like RVs and heavy trucks, for example, might be needed for such a job. All RV body shops should also have specialized welding equipment that generates welds of the same high caliber as those made by the manufacturer.
Similarly, the body shop for RVs requires a sizable booth to fit the full RV to complete the job correctly.
Capacity to Fabricate Replacement RV Parts.
Small quantities of RV models are typically made. Some auto parts may be off-the-shelf or bespoke when they break down, and as they get older, they become rarer or even obsolete.
Therefore, if the mechanic cannot find the originals, the RV body shop may need to create parts for some jobs. If the shop is capable of doing this, customers should ask. It cuts down on the time and money required to complete the RV collision repair.
Does the RV Body Repair Shop Have Qualified Mechanics and Electricians?
Because RV Collision Repair has many unique wiring and motor requirements, some jobs call for experienced auto electricians and mechanics. A lack of qualified workers at all RV paint and body shops will force them to outsource some of the work, which may cause delays and poor quality while also making it challenging to honor warranties from outside vendors.
 As a result, they can end up offering a subpar service, which would be devastating. A small error could result in significant, expensive damage that will profoundly impact your life.
Ask all questions and pay attention to details while learning about an RV Collision repair facility. Don't rush choosing the best shop for the task because you have already invested a sizable amount in your RV or camper.