Auto
Pros and Cons of Driving a Mazda with Turbo Charged Engine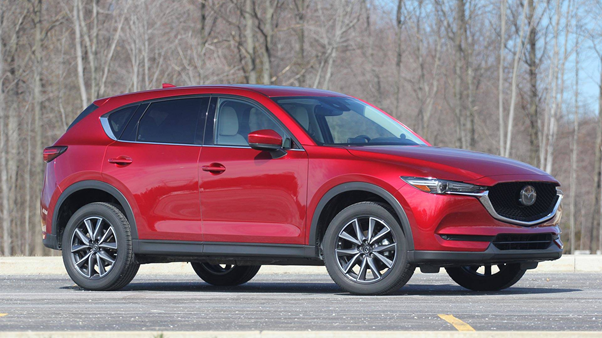 Speed needs power! Especially, when we are talking about automobiles, speed is considered as the most exciting of all other attractions. To answer to that demand of people and play along with their fantasies around the cars they admire, engineers invented turbocharged engines. And even now vehicles that are equipped with these turbocharged engines are considered as supercars, even though the usage has become an everyday story for many models, like Mazda CX-9, and very soon to be found in Mazda CX-5.The turbocharged engines are crafted mainly to achieve the demonic quickness that can be controlled only by those mind-rattling torque producing transmissions. But like any other technology, even turbocharged engines do not come only as a virtue, as the package come with its own share of vices.
So, here we are to discuss the pros and cons of turbocharged engine with the experts serving at car dealerships near Monterey.
The Pros of a Turbocharged Engine
There are some substantial advantages of turbocharged engines because of which, it is rising so fast into popularity and fame.
Speed and Horsepower
The foremost advantage of driving a car like Mazda CX-9 that comes with a turbocharged is being able to drive with a much faster speed and experiencing the thrills of a powerful ride. Any car that comes with a turbocharged engine will whatsoever have the capacity to deliver top-end horsepower than any other naturally aspirated engine.Take the example of V8 engine in which the turbocharging could make so much sense if you want to give it its much deserved prowess.
Prevents Wastage
Since  turbo engines are mostly run by the exhaust gases, that would have otherwise gone waste, the engine is preserving energy in every respect and you don't have to lose anything to run a turbo engine.
Cons of aTurbocharged Engine
But along with these seemingly advantageous effects of turbo charging a car, there come some cons of this technology that cannot be ignored.
Expensive
The first and the most observable con of a turbocharged engine is that it is still an expensive option that raises up the sticker price of a model. Things get worse if you want to convert your existing vehicle engine to a turbocharged one, as that will cost you some good amount as well as time.
Though in recent days there are many car companies who are offering factory made models that come with turbocharged engines, people who want this option to be added as an upgrade might suffer setbacks, as the process requires some shifting and dismantling of things under the hood. Hence, if you are not lucky enough to get an experienced and skilled mechanic, things might go sour than sweet.
Some experts who are serving the most reputable car dealers in Monterey, unanimously agree to the suggestion that unless a car comes with a turbocharged engine straight from the factory, or offer an upgrade to this engine of their own, it won't be a wise decision to go for a turbocharged engine, especially if it is a small engine that is lying under the hood.