Auto Parts
Vroom your way on the roads with the latest horns for your car and bikes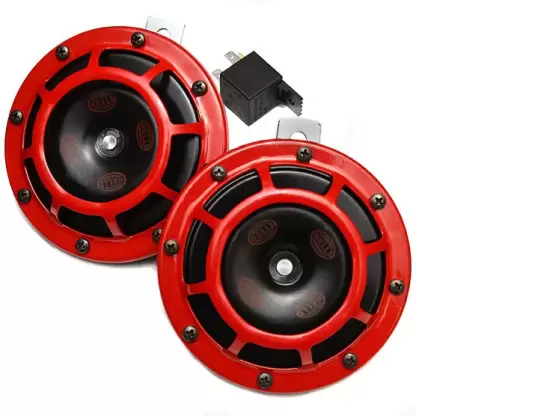 Brand new cars need a good horn not just because it is your duty towards other road users and yourself. The Indian automobile industry offers a wide variety of horns especially when it comes to bike and car horns – but we've looked into the market and found some options that offer top-quality products at affordable prices.
Very often, people make the mistake of buying such horns without knowing what they are looking for. This is a wrong choice since no matter how good your horn may be, it will be rendered useless if you don't know how to use it properly. So let's look into some tips on that.
Most drivers use their horns without knowing the correct way to use them that can lead to accidents. Keep in mind that you won't always need the loudest horn available since using them too much or at the wrong place can also attract unwanted attention from the wrong time and can annoy other road users.
One should always use their horn with discretion and make sure to only use the necessary amount of pressure. If you are not good at honking, you can practice on a quiet street or even with your friends. Since horns vary in sound intensity, buy one that suits your needs – don't go for the cheapest option if it is too low for you, but don't spend a lot either. Some models will stop honking after emitting sound once, while others will do it several times. Others may work on a single push or need to be held down.
Also, look into the mounting mechanism of the product you are buying since this varies widely between brands and models. Some car horns require permanent installation while others can be simply placed in some convenient spot in your car's
Interiors.
What are the best brands of car and bike horns in India?
Some of the best brands in India are: 
-Bosch Horns:
Bosch is a manufacturer of automotive components and they produce most of the car horns that you find on the market today. They are considered to be some of the best brands in this field and produce both – regular as well as air-horn variants with different capacities.
-Hella Horns:
Although Hella is not a popular brand in India, they are known worldwide for making high-quality horns. They produce both air and regular arms with varying sound intensity. Hella horns are usually slightly more expensive than Bosch horns but come with a better warranty.
-Roots Horns:
Roots are the most popular Indian bike horn manufacturer and they produce a lot of different models with varying sound pressure. The roots horn for bikes are available for both two-wheelers as well as cars. They also manufacture air horns that offer an even higher decibel range.
-Senbao Geomax horns:
Senbao is not a very popular brand but. They do produce air horns as well as the regular kind, with varying sound intensity levels. Senbao's products are popular in India and can be found at an affordable rate. Although their sound intensity may not be as high as other brands, they make up for it with good build quality and durability.
-Uno Minda Horns:
Uno Minda is one of the biggest Indian manufacturers of car horns. Their products are popular for their high build quality and durability. A lot of Uno Minda's products use pressurized air as a propellant, which makes them very efficient.
All brands mentioned above produce top-quality products and are used widely in India. For best results, we suggest purchasing a horn that is air-pressure powered, as these are capable of producing an even and constant sound. And it would be advisable to go for one with a louder sound since most horns lose their power and intensity over time and you will need something more powerful than the rest on the market.
Check out the most competitive bike horn price in India
If you want to buy the best bike horns in India, then check out the best deals at Carorbis.com which is the leading online store to buy bike and car accessories, auto-parts, horns, covers, engine oil, wiper blades, car care products, and more. Carorbis delivers all your orders free of cost within India to fulfill your needs pertaining to cars and bikes.
Whether you want Roots horn or Bosch horns, you can get everything delivered to your doorstep with an easy return and exchange policy.  So check out all your requirements at Carorbis now and place your orders with the best deals.