News
What Richard LIU and JD.com are Doing to Get COVID Under Control in Hong Kong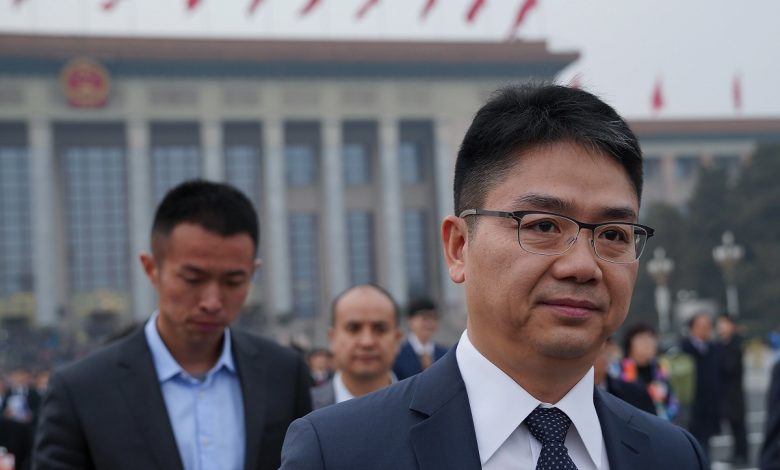 For those not familiar with JD.com, it is a Chinese e-commerce business headquartered in China's capital city, Beijing. In many ways, this eCommerce platform mirrors Amazon in the U.S. insofar as it enables consumers to buy just about anything their hearts desire and have it delivered fast. Plus, the eCommerce giant of the East offers free shipping and ships internationally. But the Amazon parallels do not end there.
After launching the company in 1998, CEO and Founder of JD.com Richard Liu spent much of 2008 through 2010 transforming it from a mere electronics retailer to a full-fledged eCommerce platform that sold a little bit of everything. Like Amazon's Jeff Bezos, he achieved this goal primarily by encouraging third-party sellers to sell products to customers on its various websites and mobile apps. These efforts paid off in a big way for Lu and JD.com. Today, the eCommerce platform, better known in China and most of Asia as Jingdong, has over 385,000 employees and is valued at about $82B to $85B. But it seems being a premier eCommerce platform and turning a profit are not the only things high on the agenda for Richard Liu and Jingdong. According to its blog, the eCommerce platform is going to extraordinary lengths to help combat COVID-19 in Hong Kong, a territory located in Southeast China comprising some 200-odd islands.
E-Commerce Giant Jingdong Donates over $15 Million USD to Combat COVID-19 in Hong Kong
When a company eagerly and generously gives back to the communities they serve, it shows its focus is not just aimed at pleasing shareholders and being profitable. Jingdong is a prime example of this, having donated RMB 100 million yuan or roughly USD 15 million worth of COVID-19-related relief supplies to medical workers in Hong Kong on February 18, 2022. According to the eCommerce platform's corporate blog, these much-needed relief supplies included the following:
Protective suits
Masks
Gloves
Sanitizer gels
To say that this generosity is cherished and profoundly welcomed by the people of Hong Kong would be a gross understatement. And this is true not only for individuals diagnosed with COVID but also for those trying their best to avoid contracting the terrifying virus. Jingdong's corporate blog notes that the distribution of needed COVID supplies is a joint venture between themselves and the Hong Kong Community Anti-Coronavirus Link. For those not familiar with the Hong Kong Community Anti-Coronavirus Link (HKCAL), it is an organization that supports those most impacted by COVID, which includes young children, the elderly, and those who are severely immunocompromised.
Together, Jingdong and HKCAL will ensure all donated supplies find their way to medical staff and communities in need, including those needing sanitizer gels and other disinfectants to prevent the spread of COVID. Logistically speaking, this is no easy feat when you consider that the population in Hong Kong is nearly 7.5 million. But according to spokespeople with JingDong and HKCAL, it can and absolutely must happen. On a side note, Jingdong recently announced that it created a specialized portal on its mobile app to make it easier for Hong Kong residents who are new to online shopping to buy what they need. Spokespeople with Jindong say this can help lower the chances of more people contracting the virus. The eCommerce platform also says it will soon launch a free telehealth service so Hong Kong residents won't have to go without medical care as the battle to get COVID under control rages on.
Bottom Line
All in all, Jingdong is doing its part to combat COVID-19 in Hong Kong while holding on to its position as one of China's most successful eCommerce platforms.