Auto
2019 Ram ProMaster: Were You Looking for This?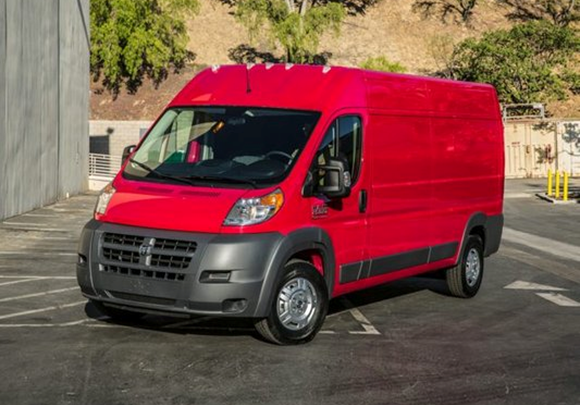 Looking for a cargo van for your business that will take care of the rest, once you kick up the engine? There might be many in the search results to assure you of the same, but the one that will keep the promise throughout its lengthy life span is the 2019 Ram ProMaster. Ram being one of the leading manufacturers in pickup trucks and cargo vans has always met the demands of the people who are into cargo and passenger hauling business. The latest 2019 edition of ProMaster as a flagship model of the brand has proved once again that Ram is still stealing away the show, when it comes to manufacturing reliable and sophisticated cargo vans. So, if it is time for you to get one cargo van to expand your business, drop at a trusted Ram showroom like that of the Bridgman Ram dealer, for the 2019 ProMaster models. But to be prepared for the visit, check out the features below to know if this is the one you were looking for.
Outstanding Cargo Capacity
If it is a Cargo Van, it has to serve like one. But if you take a look at the 2019 Ram ProMaster, you can easily find that not only it does so, but it really does it like a Pro, keeping the word of its name. Open the cargo van door and you will get 460 cubic feet of space at your disposal. The design is strategically targeted to give you an easy access, making the space all the more usable for any kind of goods you are dealing with. In every angle, you would agree to the point that the 2019 Ram ProMaster has the right sense of purpose that is structured only to accomplish every kind of transporting need.
Unmatched Capability
To get your job done the right way, you need a vehicle that takes care of everything relieving you of the stress of the workload. The 2019 Ram ProMaster cargo van is a vehicle that is purposely made to carry out its tasks without fail in any given situation. Ram has won awards for installing a 3.6L Pentastar V6 engine in its ProMaster in tune with a 62TE six-speed automatic transmission and a  front-wheel-drive system, to turn the 2019 Ram ProMaster into a well-equipped workhorse that can handle everything single handedly. Starting from transport to heavy towing, the 2019 Ram ProMaster does everything with equal efficiency with a proud 280 horsepower and 260 lb-ft of torque that team up to attain an exceptionally smooth driving, that doesn't let you know when the driver shifts between gears. Overall, any fleet with the 2019 Ram ProMaster feel invariably ensure a light, tension free drive with its nimble response.
If your 2019 Ram ProMaster is ready for towing  a maximum payload of 4,680-pound, then you can safely ask it to tow up to up to 5,100 pounds crossing 10,000-miles before asking for oil changes.
To know what else the 2019 Ram ProMaster has got to offer, book a test drive with a reputable place like Ram dealer Bridgman and decide if it is the one you were waiting for.