Auto Parts
All You Need to Know About Kinetic Recovery Ropes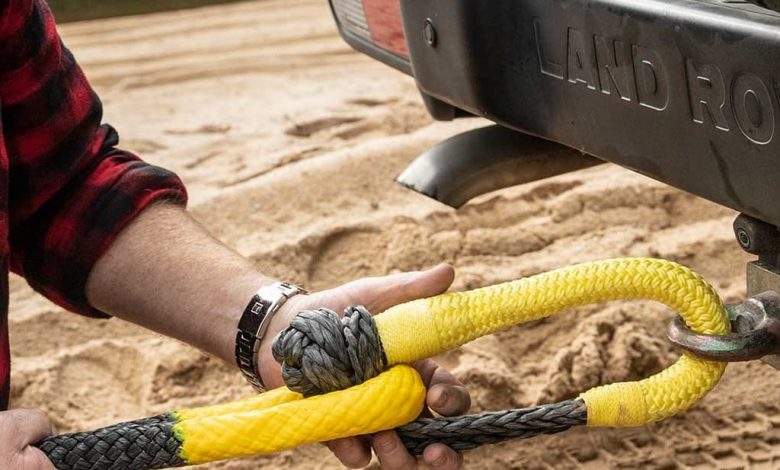 It's always thrilling to plan off-road adventures. Before starting your journey, you should spend a couple of weeks shopping for essential recovery tools. Driving an off-road vehicle or a Jeep can be exciting, but you can never be 100% sure of other aspects, such as the weather and terrain. While off-road vehicles can endure harsh conditions and roads, mishaps are not always uncommon on such journeys. Besides other things, you need to get the best kinetic recovery rope for your trip. Here is an overview of this recovery tool.  
What is a kinetic recovery rope?
As the name indicates, a kinetic recovery rope is a recovery tool that relies on kinetic energy. With the rope, you can expect to easily get your vehicle out of the mud, thanks to the transfer of kinetic energy from the recovery vehicle. These are also called snatch ropes. Unlike a tow strap, which is also a good tool, kinetic recovery ropes can stretch as much as 30% of the actual length. The additional stretch and yank can help in recovering a stuck vehicle – Simple physics!
Why should you get a recovery rope?
Kinetic recovery ropes have many advantages. Besides the obvious use, you can easily carry a rope in your vehicle, and it doesn't have to take a lot of space. A kinetic recovery rope is an effective investment, and it can come in handy to help someone else in need. These are meant to be durable and do better than standard tow straps. If you own an off-road vehicle, a tow strap will not suffice in most circumstances. Think of kinetic recovery ropes as a step ahead. 
What kind of rope should you buy?
There are numerous brands for kinetic recovery ropes. There are a few basic things that you need to consider before shopping for one. Your best start is the material. The best kinetic recovery ropes are made of nylon. Nylon is stretchable, and you can find ropes that are made of double-braid nylon for extra durability. Another important thing to consider is the maximum weight that the rope can pull. The breaking strength of the rope is a critical component too. As for the size, most recovery ropes are at least 1/2-inch thick, while you can find better ones as thick as 2-inch. A kinetic recovery rope is more of an investment, and you may want to check if the product is weather resistant. UV protection and water resistance are also important factors to consider. 
Benefits at a glance
A kinetic recovery rope can be useful in most testing circumstances. Because of the material and design, these ropes are meant to last and are not susceptible to damage. Using a kinetic recovery rope also reduces the shock load, and the product can be convenient for recovering bigger vehicles. Because of easy portability, you can carry one on all trips. Often big tow vehicles are not available immediately in rugged terrains, but with a good recovery rope, even a smaller vehicle can get your Jeep off the mud. 
Final word
There is no denying that a kinetic recovery rope is one of the best investments for off-roading trips. While branded ropes can be expensive, the price is worth paying for. You can additionally have a tow strap, but if your off-roader is caught in mud, that may not be enough. Nylon kinetic recovery ropes are meant to last for years, with minimal wear and tear, and there are hardly any concerns related to maintenance. Just stock your recovery rope after it's completely dry after basic cleaning.