Auto
The Benefits of Car Coating: What you Should Know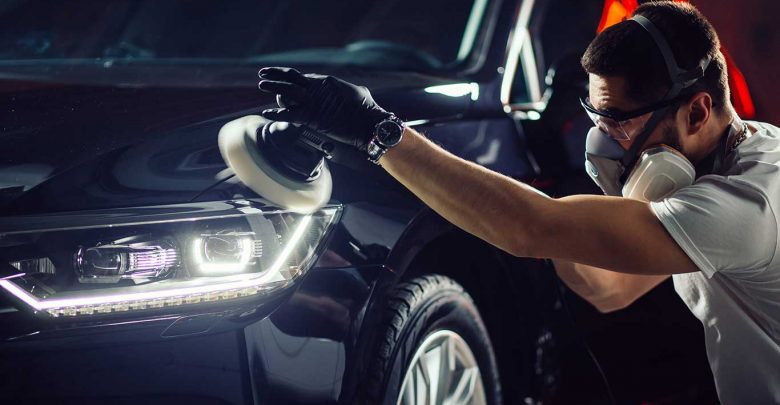 If your car is your pride and joy and you want the ultimate body protection, a ceramic coating is the perfect solution, as it keeps your car looking its best at all times. Nano technology has enabled ceramic coatings that will never come off or degrade, which is a permanent solution for auto bodywork, and with that in mind, here are some of the benefits you can enjoy when you have your car coated with a ceramic treatment.
Chemical Bonding – When the polymer is applied, it creates a chemical bond and that layer remains on the paint surface, protecting it from dirt and grime. There's no need to wax your car when it has a ceramic coating applied, leaving the bodywork looking like it has just been detailed.
UV Protection – We all know how strong sunlight can fade the paint job on a car, yet ceramic coating offers total UV protection, as it prevents oxidation, which causes the paint surface to fade over time. This is very important if you park your car outside, and rather than facing a respray, your paintwork will be protected at all times, whatever the weather.
Chemical Stains – Acidic contaminants in the air can cause chemical stains, yet the ceramic coating prevents these contaminants from bonding with the paint surface. If you search online for a new car coating specialist, you can find out the cost, plus the expert can explain how a ceramic coating can protect your car.
Sheen Gloss – The glossy surface that comes with a ceramic coating is like no other, even shinier that a full wax, and what's more, it remains all the time, regardless of weather conditions. The hours you normally spend bringing up the shine, can now be spent on the golf course, and even when it rains, your car will look like it has just been waxed.
Non-Stick Surface – Once your car has been coated with a layer of ceramic, dirt and grime cannot attach itself to the paintwork and will simply run off, which means you don't have to wash the car so often. If you wash the car with plain water, the droplets will be removed when driving, so there's no need to polish the surface.
If you would like to learn more about ceramic coatings, talk to a local expert who would be happy to quote for the project, and with a small investment, you can protect your car's bodywork from the day to day contaminants.
Get your car sparkling clean with 5 Star Valeting Solutions' mobile car cleaning in London. Their expert team will come to you, wherever you are, and leave your vehicle looking like new.