Auto
Things to Consider While Choosing Cross Country Car Transport Company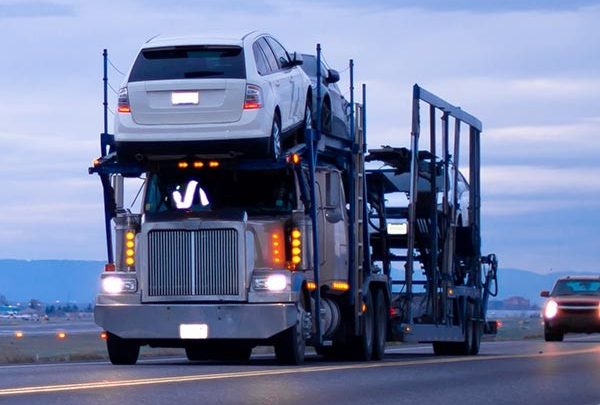 Vehicles provide transportation, but at times they need shipping. For example, when you relocate or buy a classic from another country/state. Even automotive dealers need regular car shipping facilities. Shipping a vehicle across the country within or outside the state or country can be daunting. Especially, when it is your first time and you have little or no knowledge about how the transporting sector works or how to prep your car for transit.
Ship A Car offers a plethora of car transport options and services. The process is easy and simple. SAC offers. To ship a car to another state, you can choose transport options like door-to-door or terminal-to-terminal. The latter is cost-effective but you will need to drop and pick your car at both ends.
Things to consider while cross-country car transport
The price will be your priority when you look for shipping companies offering cross-country transport. Experts recommend looking for a multi-car carrier. These are large trucks with two-level capacities that can accommodate a maximum of 10 cars [5 on each level]. Some essential factors to consider when you search for economical shipping services are given below.
Shipping license
A federal license is needed for every automobile shipping company to operate in a specific city or state. Before shipping cars, they need federal license registration. After you prepare a list and narrow it down ask the company whether they carry a federal shipping license or not.
Shipping types
The two main kinds of shipping services provided are –
Door to door – The drivers come to your current place and drop it to the doorstep of the new location. This kind of convenience comes at a price. If money is not an issue, then this delivery option is the best.
Terminal to terminal – Your vehicle gets delivered to major cities and towns. You will need to deposit it at the nearby terminal from where it gets collected and will be dropped at the destination terminal from where you will pick up. It is significantly cheaper than door-to-door services. A great option for those on budget.
You will also need to choose between open and enclosed transport options. For cross-country, it is sensible to choose enclosed transportation, which is pricey than an open-carrier shipping option. In open transportation, your car will get exposed to dirt, debris, or other elements moving in the environment.
Extra cost or hidden charges
Several companies offer cheap quotes to tempt customers. after the deal gets finalized, they pop up with a list of hidden charges. Therefore, it is wise to ask in advance the total shipping cost to avoid any surprise while you make the final payment.
Transport insurance
While choosing a cross-country shipping company insurance is essential. Several providers add insurance in the final cost, while a few charge insurances separately. Sometimes, insurance gets bombarded as hidden charges. Therefore, clarify the shipping insurance factor and what does it cover.
Prepare the car for shipping
After you hire the shipping company and choose the needed services, it is time to get familiar with car prep for the transit.
Ensure the car functions properly.
Remove your personal things.
Keep the fuel tank filled up to 1/4th.
Hire a reliable car shipping company and stay relaxed!