Auto
Why Install a Paint Protection Film on a Car?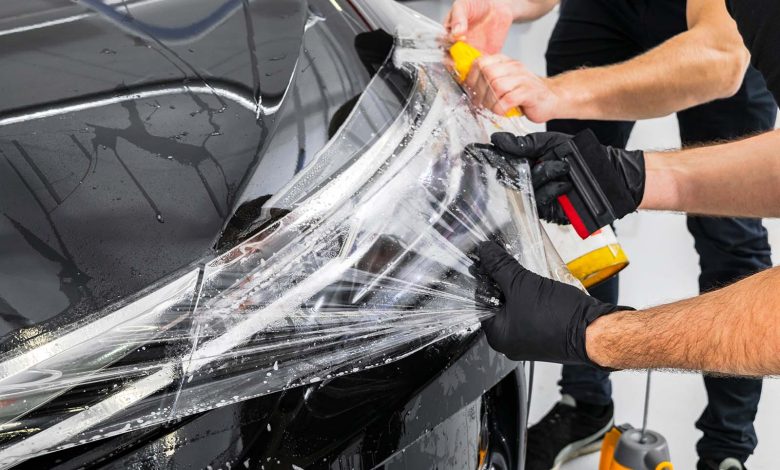 There is nothing better than having a new car with a perfect glossy finish. Auto paint is more fragile which means that it can fall victim to flying rocks, stray shopping carts, or natural hazards far too easily. The best way to maintain the beauty of a car's paint for a long time is to install paint protection film which is also known as a front bumper clear bra. The premium quality paint protection film (PPF) is impact-resistant, self-healing, and won't peel off easily from the car's body. This article highlights the best-possible reasons to install a paint protection film on a car.
It's undeniably the fact that a perfectly installed, premium quality front bumper clear bra or paint protection film can keep an automobile looking brand-new for a long time. Scratches and scuffs disappear due to the self-healing technology of high-quality paint protection films. Moreover, the paint will be protected from chips, dents, and knicks from rocks, branches, and other flying debris that comes at the vehicle.
Chemical damage protection
Not many are aware of the thing that bug guts, sap from trees, bird droppings, and mineral deposits- everything contain elements that can cause chemical damage to the vehicle's paint. This chemical damage can further result in discoloration, permanent stains, or fading of the car's paint. A clear bra will act as a barrier between those birds or bugs and the car to protect the vehicle from unsightly stains.
Easy to remove or replace 
A high-quality and professionally installed paint protection film doesn't damage the paint job of a car. Also, these films are not permanent which makes it easy to peel them off and replace them after certain time intervals. If the time comes for installing a new paint protection film, the old one can be removed easily and replaced with a new one with professional help.
How much time does a car owner spend washing, drying, waxing, buffing, and touching up the vehicle's paint without a paint protection film? Chances are that they spend far more time maintaining the exterior of the automobile than they would like. A high-quality clear bra eliminates the need for frequent paint touch-ups and makes washing, waxing, and drying a breeze.
Increase the resale value of a car
A car having a perfect paint job tends to have a higher sales value than a car with visible exterior wear and tear. A professionally installed paint protection film helps in keeping the car's paint secure for years which further increases its sales value.
Conclusion
A car is one of the biggest investments that people have and thus, is worth protecting. Installing a front bumper clear bra is well worth the initial cost and costs much less than a new paint job. A great-looking car captures everyone's attention and that's the idea of having a clear bra installed by a professional. In addition, installing a high-quality paint protection film, especially on the car's high-impact areas (front bumper and rear wheels) will reduce the chances of the paint discoloration, fading, peeling off, or splitting over time.