Auto
Why You Should Consider the Hyundai Elantra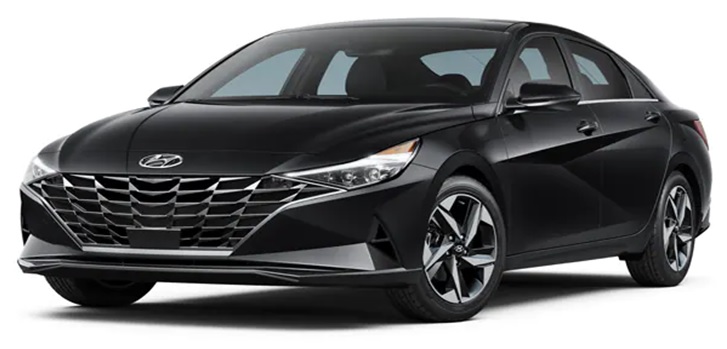 The 2022 Hyundai Elantra is an exceptional car in its class and price point. It's not designed to tear up any roads, but Hyundai has still crafted a compact sedan full of quality, character, and style. So what can you expect from this year's model? Here are five reasons why you should consider making the Hyundai Elantra your next car.
Great value
With a Manufacturer Suggested Retail Price starting at $19 850 it's one of the most high-value cars in its range. Buyers will see that value in several ways, particularly in the features that come standard.
With a 4-star safety rating from the National Highway Traffic Safety Administration, the Hyundai Elantra has a good safety record too. Some key safety features to keep in mind include:
Automated emergency braking
Pedestrian detection
Lane-departure warning
Lane-keeping assist
Adaptive cruise control
Lane-centering assist
Stylish design
The Hyundai Elantra isn't just a practical sedan perfect for urban life – it's also a head-turner. The Elantra received a major redesign in 2021, with upgrades made to the exterior body, internal tech, and driving dynamics. It's sportier, sleeker, and feels more at home in its new skin, especially with the arrival of high-performance hybrid models.
Ride quality and performance
Speaking of driving dynamics, the Hyundai Elantra is best experienced behind the wheel. The N-Line model is particularly focused on ride quality and performance, boasting a turbocharged 1.6-liter four-cylinder engine. Buyers have an option between a six-speed manual and a seven-speed dual-clutch automatic to complete the powertrain.
The result is a sedan that feels athletic on the road without compromising the comfortable ride that's become synonymous with later Elantras.
Fuel economy
Depending on which trim you're keen on, the Elantra offers good to excellent fuel economy across the board. The standard 2022 Hyundai Elantra boasts 33 mpg in the city and an impressive 43 mpg on the highway. The hybrid Elantra is by far the most fuel-efficient trim available, putting up great numbers. In the city, it's been recorded doing 53 mpg, taking that up to 56 mpg on the highway. This fuel economy only adds to the value that starts with its MSRP, saving drivers money in the long run and offering a great long-distance option for vacations, business trips, and just everyday city life.
Modern interior
The Elantra's redesign wasn't just external or behind the scenes. The cabin received some classy touch ups in 2021 as well. The 2022 Hyundai Elantra has a sleek, business-like interior, opting for a more minimalistic aesthetic with quality materials.
The infotainment system is at the center of the internal redesign, with everything running through an 8.0inch touchscreen display. The display can be upgraded to an optional 10.3-inch touchscreen. Standard infotainment features in the 2022 Hyundai Elantra include:
Apple CarPlay
Android Auto
Wi-Fi connection
Voice recognition
The 2022 Elantra also boasts climate control and heated seats that can be activated through the voice recognition system, expanding its hands-free capabilities.
If you'd like to learn more about the 2022 Hyundai Elantra, visit almhyundai.com and speak with one of our friendly consultants today!