Insurance
4 Simple Steps to Make a Car Insurance Claim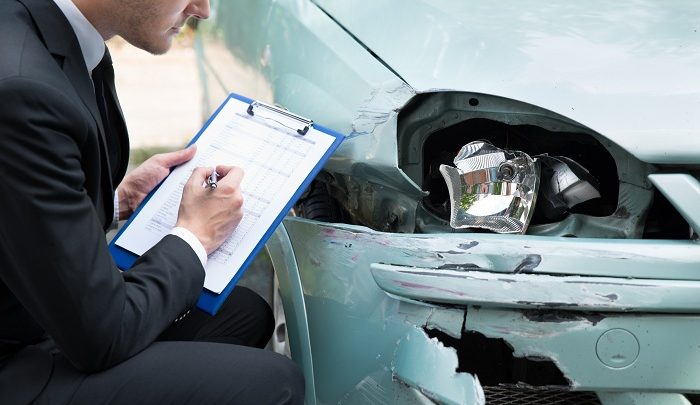 A person invests in a car insurance policy to avail its coverage benefits at the time of emergency. Only a policyholder who is well-informed and aware of the steps of availing car insurance claims can do it fast and without any difficulty.
Today, let's take into consideration how an active car insurance policyholder can make a car insurance claim in case of car damage in a major or minor accident with these four quick steps:
Step 1
Reach out to the car insurance company:  As soon as the accident or damage takes place, contact your car insurance company and inform them about the incident.  Most car insurance companies tend to follow a strict timeline within which the policyholder must inform the company about the incident. Before submitting a formal plea for availing your car insurance claim, inform your insurance agent for a better and smoother process.
Step 2
File a report at the Police Station: After informing your car insurance agent, head straight to the nearest police station and lodge FIR. Most car insurance claims demand a formal copy of FIR to process the claim ahead, so without wasting any time, go ahead and file FIR for a faster and hassle-free settlement of your car insurance claim.
Step 3
Assessment of estimate damage: Car insurance companies tend to appoint an inspector within 1 or 2 days to look into the eligibility of the car insurance claims, as soon as they are informed by the car insurance policyholders. These inspectors act as a representative of the insurance company and assess the damage the car of the policyholder has undergone in the incident mentioned by them. After assessing the damage and estimating the blow of damage, the inspector makes a report for the car insurance company and may even direct the policyholder to the nearest authorised garage for estimating the charges of damage repair.
Step 4
Processing of the surveyor's report for the claim settlement: After a thorough assessment of your car damage and estimating the cost of repair, your car claim will be processed by the car insurance company. In the case, your car insurance claim is approved, you and the garage will be notified about it and you then you can ask the garage to start the task of repairing the damage without any worries. Then you may forward the bill of repairs along with the other required documents to your car insurance agent for the purpose of reimbursement.
These are the four basic steps that a car insurance policyholder can follow to put forward his/her car insurance claim in case of car damage.
The bottom line is, be it a case of own damage, theft or a third party liability, always inform your car insurance company first to find the best solutions for your queries regarding car insurance claims.