Insurance
10-Point Checklist to Follow Before Long Distance Riding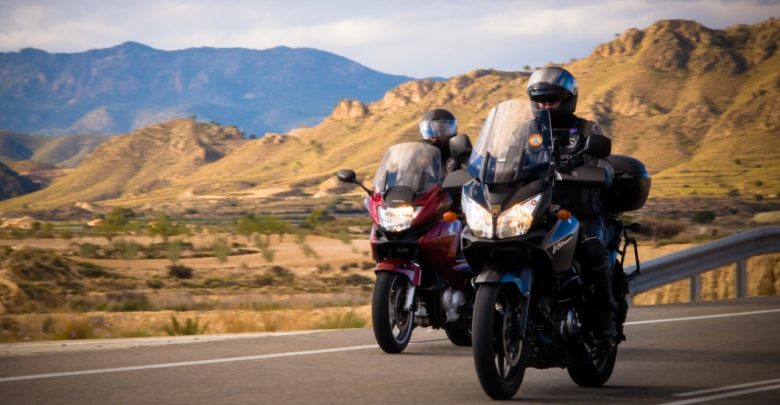 For most, a mere thought of a long-distance bike ride and visiting new, unexplored places gives an adrenaline rush and fills them with great excitement. It's worth trying and also gives the experience to cherish for a lifetime.
However, long-distance riding has its own set of challenges and requires thorough preparation and planning. It is completely different from a train or bus ride, as you will be on your own amidst unfamiliar terrain and people.
Therefore, before you hop onto your bike and embark towards your favourite destination, check out the following 10-points checklist for a perfect trip.
Get all the Documents Ready for Your Bike
Long-distance riding often involves crossing multiple jurisdictions and state borders, and chances are high that you will be stopped at checkpoints by police for identity verification.
You should always carry documents such as AADHAR Card, Voter ID, bike registration certificate, driving licence, and other permit papers to have a smooth passage.
In the absence of any such documents, you may end up paying hefty fines or will unable to proceed to your destination.
Have a Valid Bike Insurance
When embarking on a long-distance ride, ensure you have valid bike insurance with minimum 3 months remaining insurance cover. If your bike insurance is about to get lapsed, renew 2 wheeler insurance with comprehensive policy immediately to enjoy continued benefits and enjoy a stress-free ride.
Get Your Motorcycle Ready
In a long-distance road trip, you need to push your motorcycle to its limits such as riding for long hours, driving through all kinds of roads and lots of other stress. Therefore, keeping all such things in mind, you need to get your motorcycle serviced and replace all faulty parts to ensure the bike is in top shape.
Before embarking on the journey, test ride your bike for at least one week to make sure everything is working properly.
Purchase Specialized Riding Gear
In small city rides, there is no specific requirement for any specialized riding gear, but in case of long-distance riding, having a proper riding gear is very important and makes riding more enjoyable.
There are many accessories available in the market you can avail as per your choice, but some of the basic requirements are, specialized riding gloves, jacket, trousers, knee guard, shoes, and a good quality helmet.
Be Physically Fit
Your body takes a huge toll during a long-distance riding, and you may feel the ache after long hours and days of continuous riding.
Therefore, before starting, you need to get physically and mentally fit to endure the challenges of long motorcycle rides. Get into the groove by starting strength training exercises, adjusting your diet, riding short trips more often to build endurance and understand how your body reacts.
If you are suffering from any health issues, you should postpone the ride and try it after you have completely recovered.
Learn the Right Riding Posture
Your riding posture is very important as it determines how far you would go at a stretch without the need to take a break. It not only increases your riding efficiency but also prevents injuries like backache.
It's always best to have a good neutral position that offers both support and quick reaction time for control. Your handlebar position should always be between your shoulder and stomach and spine upright straight to release pressure on muscles and joints.
Plan Your Route and Stops
Before each day's ride, plan the route and stops based on riding distance, road condition, climate, obstacles, fuel stations and accommodation. While preparing your route for the journey, use GPS/maps to check the alternative routes and time taken to cover the distance. It will help you to stick to the riding schedule and enjoy the journey.
Must-have Accessories for Long Distance Motorcycle Rides
You should not embark on a long-distance motorcycle trip without the following things:
First-aid kit
Intercom device (if riding in a group)
Tool Kit
Motorcycle Spares (clutch cable, accelerator cable, portable fuel tank, etc.)
Bungee cord
Use Smart Tricks to Save Money During Long Distance Rides
One of the biggest expenses of long-distance rides is the fuel expense. You can use co-branded credit cards that give attractive rewards and cash backs on every fuel purchase. Similarly, you can buy an online two-wheeler policy to get cheap bike insurance in India.
Precautions to be Taken While Long Distance Riding
While riding, you should take the following precautions to enjoy the journey:
Talk to the locals to know the terrain you will be riding
Stay hydrated during the journey
Follow the traffic rules and regulations
Pack light and right
Go slowly, take regular breaks to rest and fill yourself up
Summing Up!
Yes, there are challenges and uncertainties associated in a road trip, but it will be an amazing and memorable experience altogether, where you will learn to find a way out of every challenging situation, live smarter and plan better. Before starting the journey, you can even interact with experienced riders to know what to expect and get some life-saving tips.