Auto
Assets You Own When you Buy a 2020 Chevrolet Equinox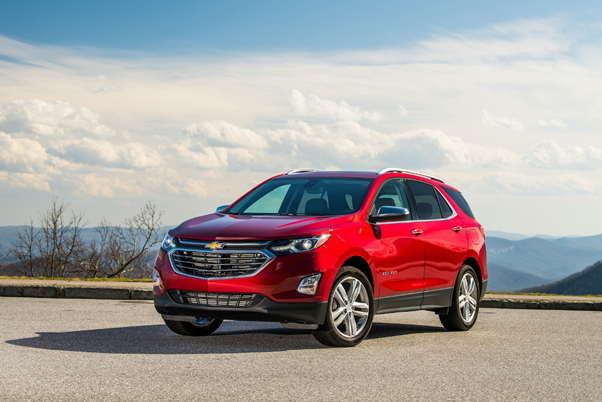 Practicality and value are the two assets that every crossover model is aimed to be built with. The 2020 Chevrolet Equinox being one of the most popular crossovers has enough of both to offer to its buyers. But the list doesn't end there. The group of experts associated with the Lexington Chevrolet dealership opined that the 2020 Chevrolet Equinox is also a great performer on diverse road conditions, while it protects its occupants within its safety zone.
It offers plenty of interior space to accommodate the new members of growing families. As you get inside that comfy zone you'll find plenty of more such assets that you'll feel proud about. The 2020 Chevrolet Equinox is admired and appreciated from all corners of people because of the perfect balance it could strike between exterior style and interior comfort, among safety and performance, and the ratio of price and value.
2020 Year Additions
This year, Chevrolet equips the Equinox model lineup with a new blacked-out Midnight Edition, a few new shades of exterior paints, and most importantly standardization of a wide range of active safety features including automatic emergency braking on all trim models. With this new addition, of an active safety gear with an infotainment system with touchscreen display and Apple CarPlay / Android Auto compatibility made the base model of 2020 Chevy Equinox L take a greater leap towards being counted as a recommendable crossover model.
Handsome Looking Model
Anyone who owns a 2020 Chevrolet Equinox would be also a proud owner of a model that looks awesome. Though it might not be a head turner in any sense, or might not attract crowd in the parking lot, but it will surely make the passerby notice its presence, and make the owner feel the pride while waiting in a traffic queue.
It goes without saying that buyers of higher-trim models will be owners of greater assets like a glitzy interior and the way it is laid out and managed is worth acknowledging the merit of the automaker.
Most of the new buyers of the 2020 Chevrolet Equinox say that they especially liked overall brightness of the interior ambience created with a brighter orange hue. In this the role of a clean infotainment screen is also worth a mention here that is mounted right at the center of the frontal instrument cluster. All this make a successful combined effect in making the SUV look handsome.
Exciting Performance
If you are owning a crossover, you are also expected to own a travel companion that can handle any road or drive challenge.
So as an owner of the 2020 Chevrolet Equinox you are entitling yourself to be known for owning a vehicle of the same stature.
As per the Chevrolet dealers near Lexington, under the hood of your Equinox model either there will be a 1.5-liter turbo-4 engine, that is capable of making 170 horsepower, or a more powerful 2.0-liter turbo-4 engine that raises the horsepower count up to 252 hp. In this to pair the respective engines a 6-speed automatic and a 9 speed automatic is engaged  to make a substantially good torque that are responsible in converting every journey into joyrides with their perfect handling responses.