Auto
How to Buy a New Motorcycle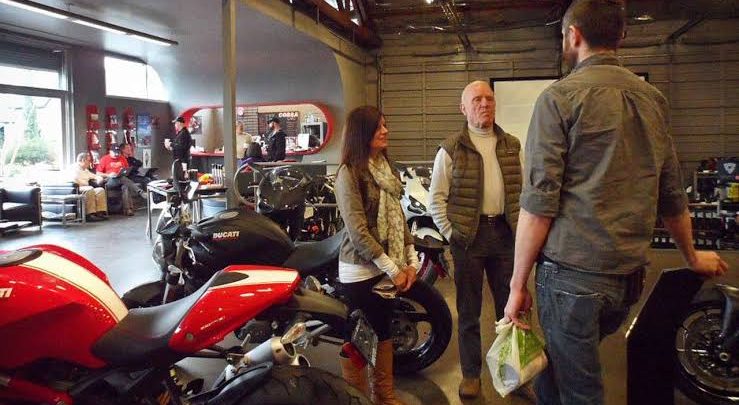 There are a number of companies that sell motorcycles throughout Australia. If you are interested in buying a motorcycle and like the open roads, there are a plethora of options for you to consider. However, one of the oldest and the most reputable companies in Australia that sells some of the most reliable motorcycles is Yamaha. Yamaha is a global enterprise that operates in many industries, and one of their core business operations is manufacturing motorcycles.
If you are interested in buying a new motorcycle, you should definitely consider going for a Yamaha. Road Yamaha motorcycles in Sydney are available through a number of different dealers. Yamaha manufactures a range of different motorcycles, ranging from cruisers to naked bikes, so it's up to you to decide which one you want. If you are interested in buying a new motorcycle, here are a few things that you should know.
What Do You Need?
When it comes to buying a motorcycle, you should know that different bikes serve different purposes. If you like the feel of the open roads and want something powerful that you can take anywhere you want, you should consider a cruiser. Spacious and heavy, these cruisers pack a lot of power, but they aren't all that speedy. More importantly, because of their larger frame, cruisers are slightly difficult to handle.
However, if you need something for your daily commute, you might want to consider a street bike. Reliable, easy to handle, and relatively speedy, street bikes are a great choice for people who need something for their daily commute. Ideally, the best thing that you can do is visit a local Yamaha showroom in your area and check out the bikes they have on offer. Try to sit on the bike and get a feel of it, as that will give you a better idea of whether the bike is comfortable and easy to handle. Many dealers also offer trials, so you might want to take the bike out and see how it runs.
Financing
If you don't want to pay full price up front, you should check out the financing options available to you. Most dealerships usually have contracts with private lenders and offer a wide range of financing options that can be tailored to meet the needs of the customer. It's a great choice for people who need a bike at an affordable price without burning a hole through their wallet. Many people are confused between two or more models. If you are confused, you should consider checking out the specifications of the bike online to get a better idea and then make a decision. These are just a few things that you should know about buying a new motorcycle.